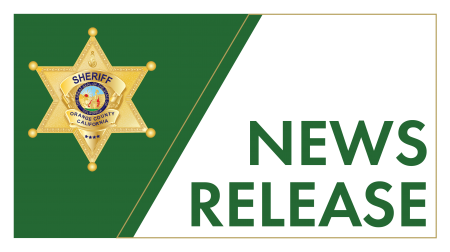 STANTON, Ca. (June 29, 2022) – At 7:21 p.m. on June 28, Orange County Sheriff's deputies were dispatched to the 7000 block of Lessue Avenue in the city of Stanton for unknown trouble. Upon arrival, deputies found a 49-year-old man and 76-year-old man in the street with gunshot wounds. Both men were transported to the hospital where the 49-year-old man, Juan Cristalinas, of Santa Ana, was pronounced deceased.

Multiple suspects fled the location prior to deputies' arrival. Preliminary information indicates Mr. Cristalinas is a pizza delivery driver who may have stopped to assist the other victim during an assault. The relationship between the injured victim and suspects is under investigation by the Orange County Sheriff's Department Homicide Bureau and the North Gang Enforcement Team. Based on witness statements, the suspects are believed to be four Hispanic or white males.

Homicide investigators are actively seeking information in this case. If anyone has any information that may assist the investigation, they are asked to contact the Orange County Sheriff's Department at (714) 647-7000. Anonymous information may be provided through Orange County Crime Stoppers at 1-855-TIP-OCCS.

###